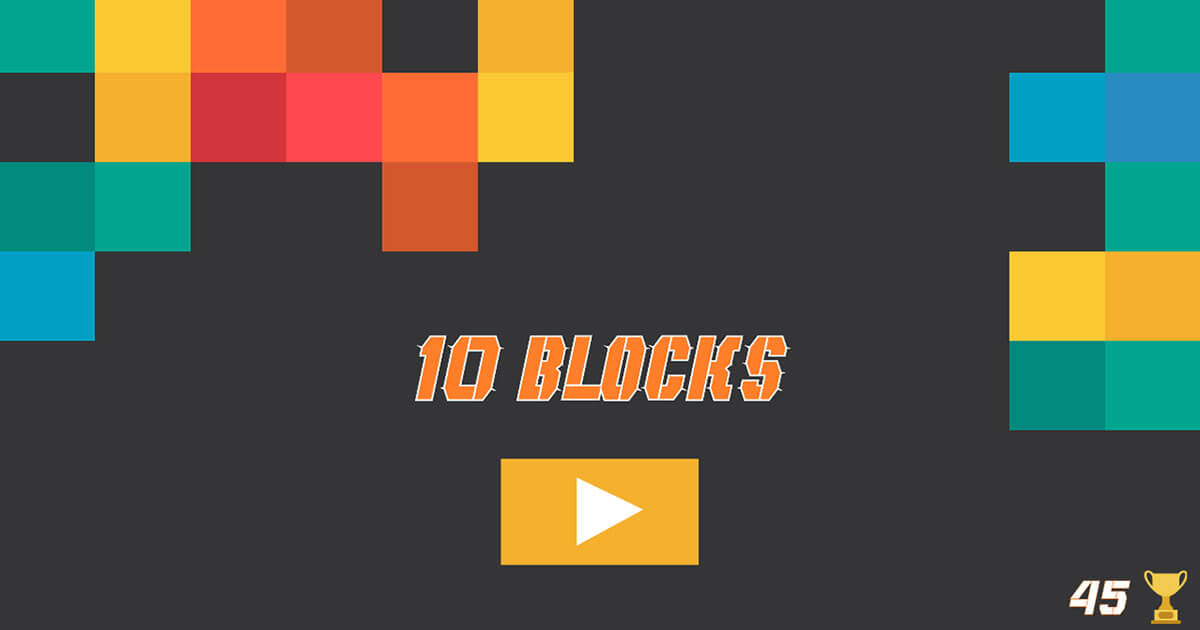 About
10 Blocks puzzle game is addicting brain tester game play. You need to place the given blocks on grid, while trying to fill up with grid rowscolumns blocks will disappear when are filled up horizontally or vertically.

Always plan for next move because some blocks are not easy to fit in.
You can use GRAVITY BUTTON once. Use it if you feeling stuck.


How to play
Place blocks on the grid. Once you fill in a full vertical or horizontal line, it will disappear.

Be careful - the game ends if you run out of space to place any of the blocks.


Platform
Web browser (desktop and mobile)


Controls
Drag and release to place the block.


TRY IT NOW