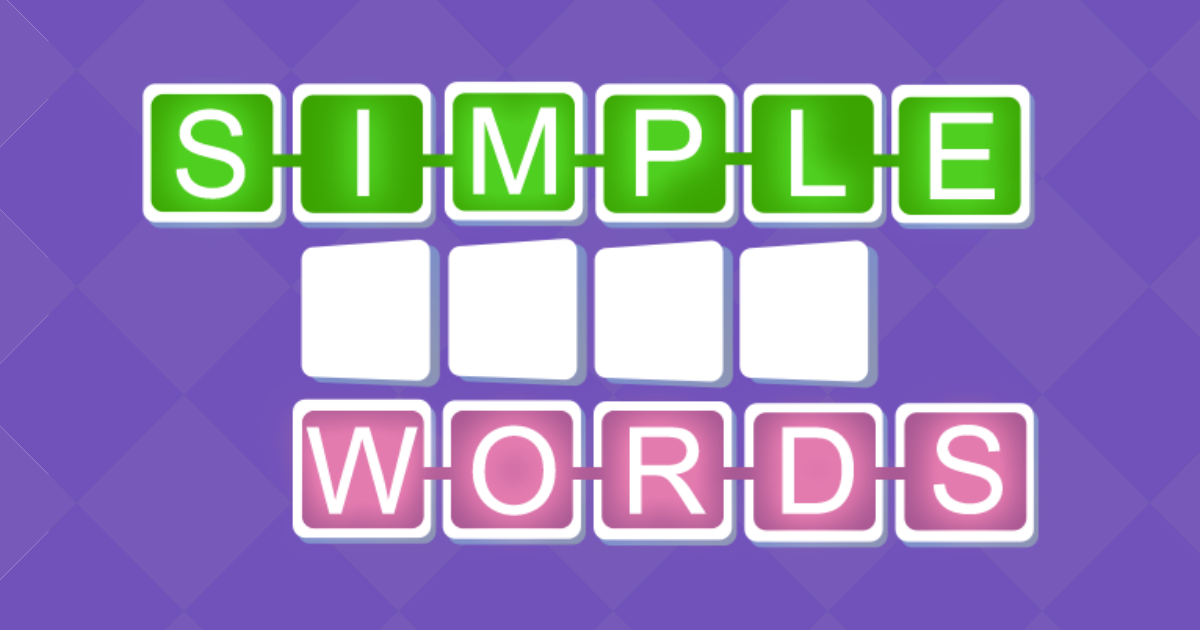 About
An exciting online game Simple Words, in which you can test your vocabulary, moving from level to level.

Each level is accompanied by a small hint that will direct your search in the right direction.

But there are also special levels where you will be given different words to find.

With our game, you will brush up on simple, but so accurate words.

Better to try once than hear 100 times!


How to play
In the game you will be offered words that you need to find on the field.

Words can be located:

horizontally (left to right or right to left)

vertically (top to bottom or bottom to top)

diagonally

All found words will lead you to victory!


Platform
Web browser (desktop and mobile)


Controls
Select first letter and drag cursor to another one to combine letters and create a word.


TRY IT NOW