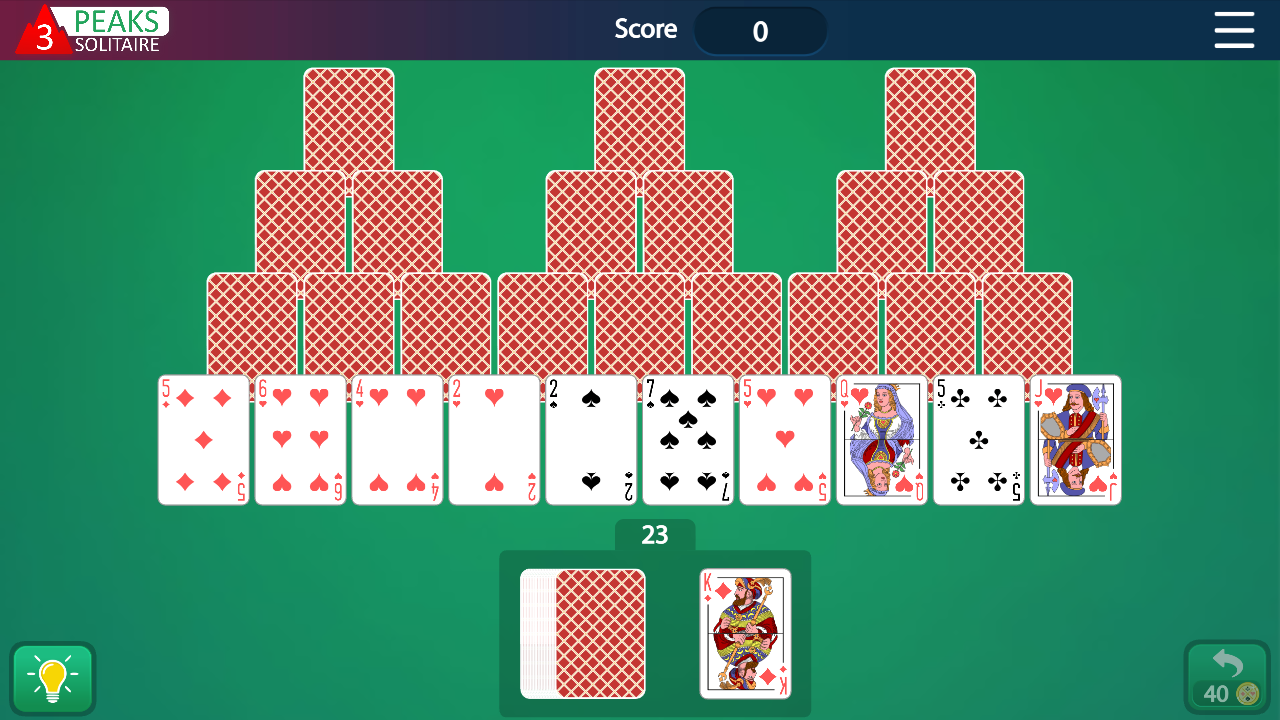 About
Classic 3 Peaks Solitaire with large cards, will appeal to any player. There are many solitaire games, in some, it all depends on the location of the cards, while in others everything is decided by the patience, perseverance and combinatorial abilities of the player.
The more attentive and observant the player is, the more likely it is to lay out the proposed board.
You will definitely like our solitaire. Everyone will be able to choose a deck that they like and will be convenient for the game!
The game is also adapted for those who likes to play on the phone.


How to play
The goal of 3 Peaks is to clear as many boards as possible by tapping opened cards, that are either one above or one below the top card in the waste pile at the bottom.

In the game, the suit does not matter. You can choose any open card whose rank is higher or lower by one, the values of the card in the waste pile.

An ace is the highest and lowest card in the game. With an ace, the sequence can be: king, ace, 2, 3, 2, ace, king.

If there are no moves, tap the deck at the bottom of the screen to open a new card. If the deck is over, click «New Deal».

Each card collected in a stack at the bottom of the screen gives +100 points multiplied by the number of cards collected in a row. For example, you have collected a king, ace, 2. The number of cards collected in a row is 3.
Accordingly, you will receive:

100 points for a king,

200 points for an ace,

300 points for 2.
Longer chain - more points you will get. The chain is break if you undo last move or open a new card from the deck.


Platform
Web browser (desktop and mobile)


Controls
Touch the desired card with the mouse or finger, depending on the device.


TRY IT NOW